Residence La Zoute
Deze exclusieve villa, gelegen op één van de meest gegeerde lanen in hartje van het Zoute. Deze luxueuze woning uit de late jaren tachtig werd volledig gestript en geüpdate met een meer hedendaags interieur en de laatste nieuwe toestellen en technologieën. Na een eerste gesprek kwam Vermeulen terug met een gedetailleerd ontwerp van de technische installatie en voorstel ter integratie van de verschillende systemen op één platform via KNX en Domino.
Electrical Engineering
Renewable Energy
System Integration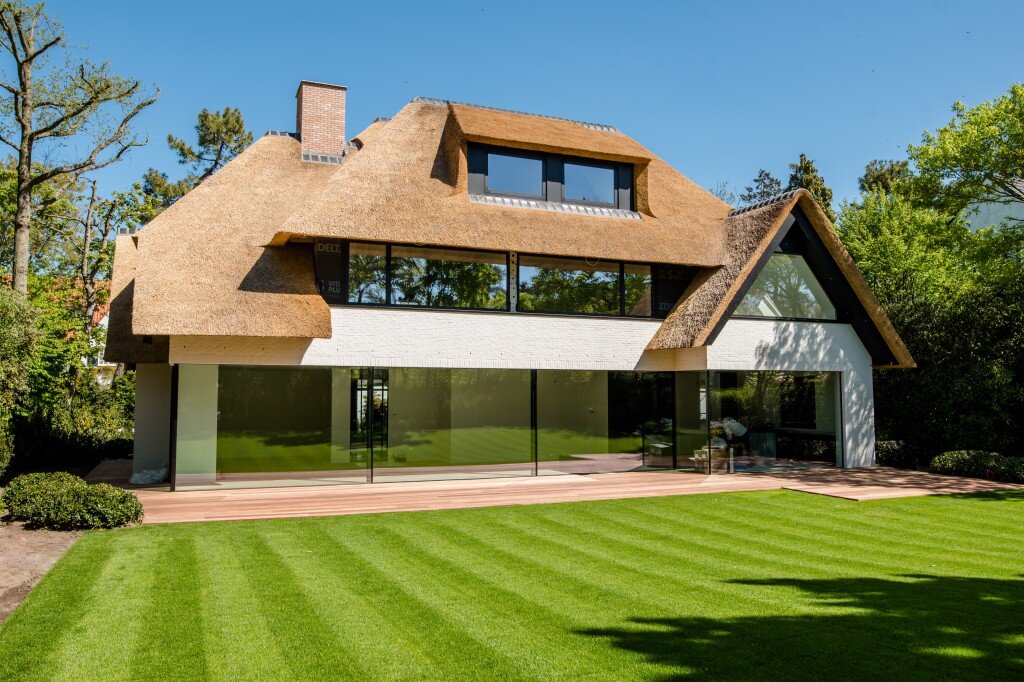 The collaboration with Vermeulen was flawless and left nothing to chance. From start-up to final delivery, we felt completely unburdened and in good hands. A true partner.
Exclusive living
Residence La Zoute
This exclusive villa, located on one of the most coveted avenues in the heart of the Zoute, has 4 fully-fledged bedrooms, 3 luxurious bathrooms, and a perfectly south-west oriented garden that offers all privacy and tranquility to the owner and his family. This luxurious home from the late eighties has been completely gutted and updated with a more contemporary interior and the latest appliances and technologies.
The owner, Marcel Van Den Akker, appealed to Vermeulen and wanted a fully integrated home automation integration of lighting, heating, security, air conditioning, ventilation, sun blinds, multi-user audio, garden irrigation, etc. The goal was energy-efficient and to create the most sustainable technological experience possible to improve our customers' quality of life and work.
The total solution
After an initial meeting, Vermeulen returned with a detailed design of the technical installation and a proposal for integrating the various systems on one platform via KNX and Domino. We expected Vermeulen to be able to deal with the various technologies in a simple way. This in a way that you forget they exist.
The central principle of Vermeulen is that people are central to the development of these technological experiences. Some of the integrations that we have programmed here are the following: opening entrance doors via a fingerprint scan that automatically disarms the alarm system (based on the user's ID), adjusts the lighting to the position of personal preference, the blinds and temperature adjust (based on user wishes and climate control) and music plays as desired (via a Bluesound - Spotify integration).
The following product technologies are installed:
Basalte (switches)
Gira (switches)
Siedle (intercom)
IDIS (camera surveillance)
KNX and Domino (domotics)
Hager (distribution board)
Flos (lighting)
Solarwatt (solar panels)
SMA (inverter)
Bluesound (audio)