Chateâu de Vierset
Een historische erfgoed dat in 1090 voor het eerst vermeld werd, kwam na verschillende overnames in de handen van architect René Bruggeman. De droom van de familie Bruggeman was dit kasteel om te toveren in een prachtig hotel en naast die activiteiten een comfortzone te realiseren. Vermeulen heeft ervaring met gebouwen die meesterlijk vakmanschap vereisen. Het uitgangspunt met Chateâu de Vierset was de zorg en behoud van dit historisch erfgoed niet los te koppelen van het hergebruik ervan. Na heel wat overleg met de bouwheer, lokale overheden en instanties zijn we tot een uitvoeringsplan gekomen en hebben we dit project met trots opgeleverd.
Electrical Engineering
Security
System Integration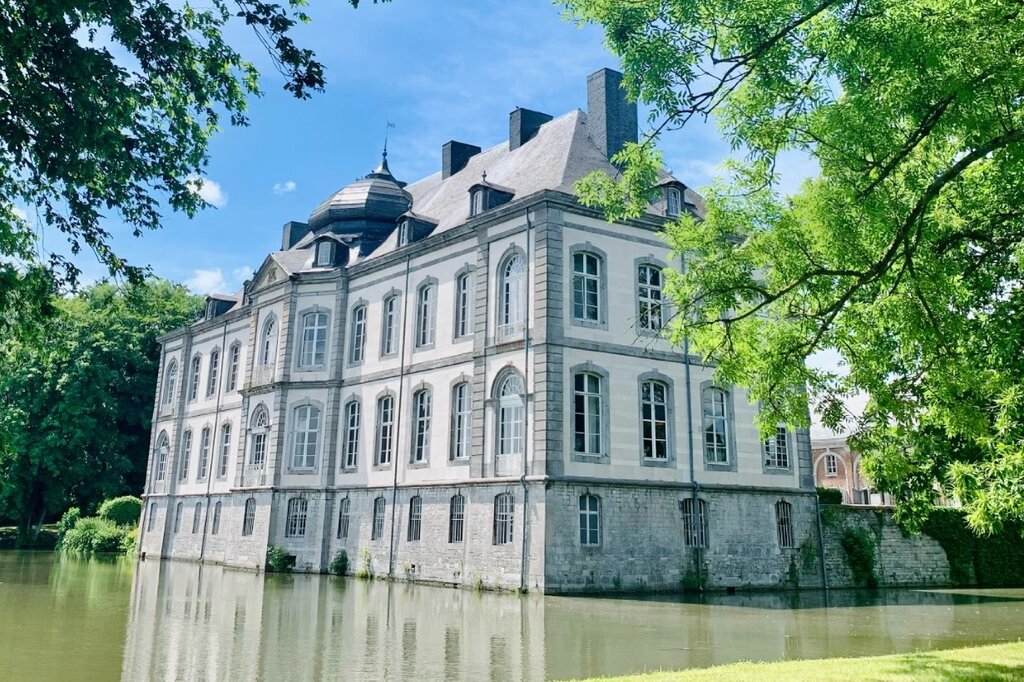 It is a huge challenge to find technicians with experience in restoration and renovation projects. Vermeulen can handle the most complex and technically challenging projects, with attention to detail.
Heritage contractor
Historical heritage
First mentioned in 1090 as 'Versaih' Fortified castle farm with four towers burned down by Prince Bishop Henri van Gelder Rebuilt around 1775 by General de Billehé, Knight of the Order of Malta, owner of the famous Vierset Regiment, in the service of Austria in 1818 it passed to François-Charles de Mercy-Argenteau, chamberlain of Napoleon it remained in that family until 1877 then followed: the families d'Overschie de Neerysche, Lamarche, Lamalle.
A new destination
René Bruggeman, an architect familiar with restorations, bought the heritage and carried out many works with passion for many years with his wife Marleen, who took care of the decoration. The dream of the Bruggeman family was to transform this castle into a beautiful hotel and, in addition to these activities, to realize a comfort zone where creative people work together to shape and introduce new – ecological projects for a better future.
Masterful craftsmanship
Vermeulen has experience with buildings that require masterful craftsmanship. The starting point with Chateâu de Vierset was not to disconnect the care and preservation of this historical heritage from its reuse. This, of course, did not come without its challenges. After a lot of consultation with the client, local authorities, and authorities, we have come up with an implementation plan and we have proudly delivered this project. The following product technologies are installed:
Texecom (security)
Hager (distribution board)
Conson (domotics)
Delta Light (lighting)
Gigamedia (network cabling)
BTicino (switches)