Safti
Safti is al meer dan 40 jaar een echt familiebedrijf. Steeds groeide het bedrijf door, werd er uitgebreid en zo ontstond uiteindelijk de grootste doe-het-zelfzaak van Oost-Vlaanderen. Naast een upgrade van de elektrische installatie heeft Vermeulen zich gefocust op een systeemintegratie met duurzame technieken dat toekomstbestendig is. Daarnaast kwam ook de vraag om de beveiliging (cctv) te herbekijken en een completere beveiligingsoplossing aan te bieden.
Electrical Engineering
Security
System Integration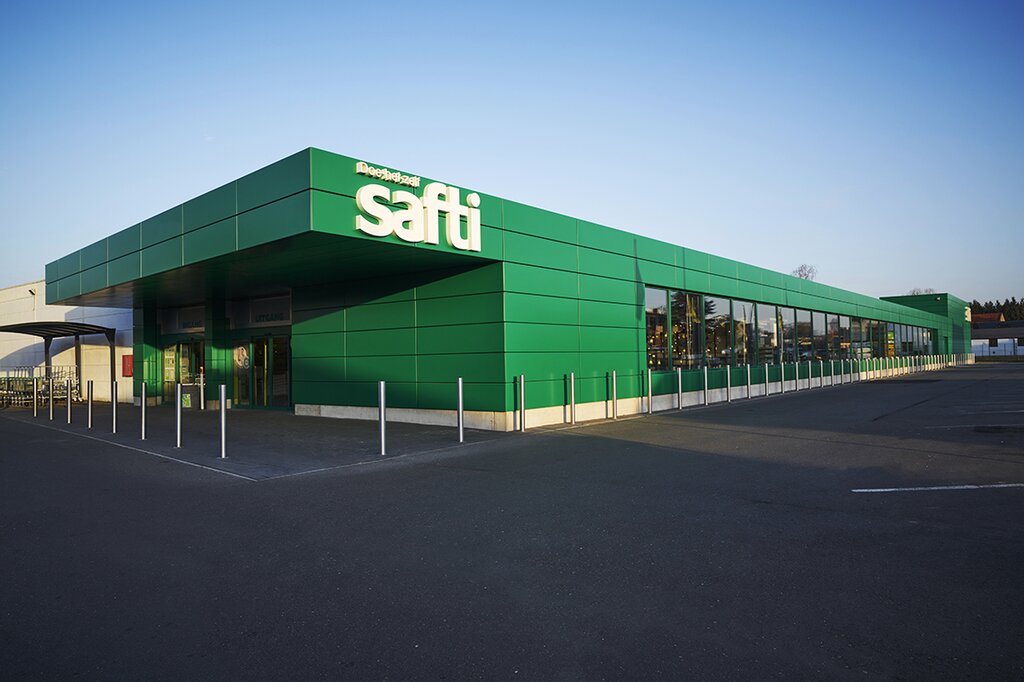 Vermeulen played an important role in developing a better customer experience as a result of our store expansion. The choice of products combined with the quality, service, and aftercare afterward was impeccable.
A better customer experience
East Flanders' largest DIY store
Safti has been a true family business for over 40 years. The company continued to grow, expanded and eventually the largest do-it-yourself store in East Flanders was created. With more than 50,000 active references of high-quality brand articles, both the professional and the ambitious do-it-yourselfer will find everything at Safti.
Since 2010, the granddaughter of the founder, Barbara Braeckman, and her husband Tom have been at the helm of this company. Rejuvenation of the board of directors also meant the start of innovations for Safti. The time had come for an upgrade of the entire electrical installation; improvement of the network, electrical system, and camera security (CCTV).
A customer-oriented system integrator
Known from previous collaborations with the Braeckman family, Vermeulen was called in, an installer and professional system integrator of building technologies. As a provider of total solutions, Vermeulen is the perfect installer to carry out the upgrades at Safti. Based on the customer-oriented approach, advice is given about the work and chosen to deliver excellent quality.
The challenge
In the years that Safti grew into the company it is today, a lot has been added and changed. With the new founders at the helm, the decision was made to focus on a better customer experience in the store expansion without having to close the store during the works. In addition to an upgrade of the electrical installation, Vermeulen has focused on system integration with sustainable techniques that is future-proof. In addition, there was also the question of reviewing security (CCTV) and offering a more complete security solution.
The solution
Vermeulen's advice to opt for quality was followed by Safti. Vermeulen has carried out the adjustments and upgrades in the stipulated time and the following product technologies have been installed:
IDIS (camera surveillance)
Deba (high voltage)
Hager (distribution board)
Gigamedia (network cabling)
Conson (domotics)
Philips (lighting)